Solution: Trusted AI by TÜV AUSTRIA
Solution: Trusted AI by TÜV AUSTRIA
Artificial intelligence on the test bench
In which region do you need this solution?
Accreditation
The world's first machine learning certification scheme
TRUSTED AI by TÜV AUSTRIA is the world's first Machine Learning (ML) certification scheme. We have deliberately chosen to start certification with supervised learning models, as these are already found in many technological applications in industry. They are characterised by clearly defined problem definitions and allow formal interpretation and validation. The TRUSTED AI by TÜV AUSTRIA certificate confirms the robustness, safety and suitability of a certified AI application for defined uses and fields of application. Currently, our certification is limited to supervised learning models, but other ML models will follow successively.
Procedure for certification "TRUSTRED AI by TÜV AUSTRIA
1.

Verification of the catalogue of requirements

2.

Audit (documentation & interviews)

3.

Technical inspection (machine learning artefacts & protection against manipulation)

4.

5.

6.

Re-certification after three years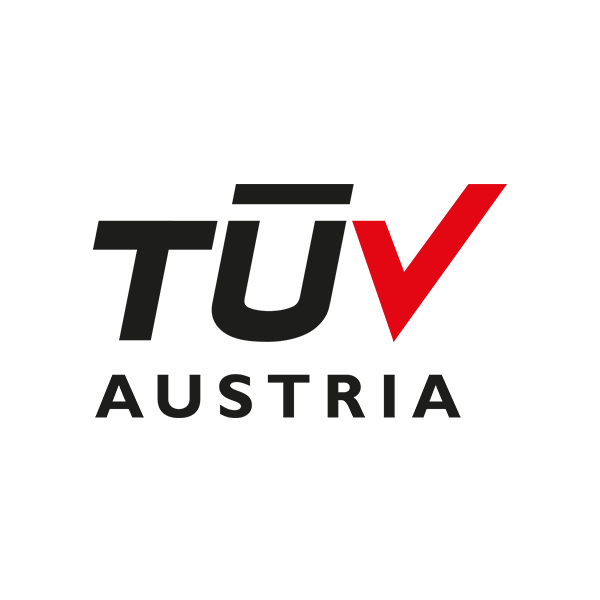 TÜV AUSTRIA UK LTD
TÜV AUSTRIA | United Kingdom
01 Meadlake Place, Thorpe Lea Road, Egham TW20 8BF United Kingdom
TRUSTED AI by TÜV AUSTRIA Certificate
Safety for developers and operators
TRUSTED AI by TÜV AUSTRIA independently confirms to developers of AI applications the quality and suitability of their AI application for the specified purposes.
The independent TÜV AUSTRIA certification offers users and operators of the certified AI application orientation and certainty about the quality, safety and suitability of their application. This also provides investment security, especially when selecting suitable development partners and applications.
Safety in Software Development
21 test categories for protection against external manipulation
Risk assessment of the application
Technical stability and security
Security testing of the software
Secured development environments
Secure use of cloud technologies
Handover and monitoring in operation at the customer
Functional Requirements for AI
12 review categories for data, methodology, model selection & documentation
Data: Acquisition, pre-processing, analysis
Model: selection, requirements, qualitative inspection and deployment
Error handling
Documentation and communication
Explainability and interpretability
Processing of personal information
9 Audit categories for ethics requirements
Fundamental rights
Priority of human action
Avoidance of objectively unjustified discrimination
Accessibility (barrier-free access)
Consideration of stakeholders
Data protection
14 Audit categories for data protection
Data protection by design or by default
Data minimisation
Rights of data subjects
Automated decisions in individual cases including profiling
Audits of commissioned data processing
Detection of data protection breaches